Nestled inside the former WW II Telephone Exchange building (9059), lives a group called Computer Deconstruction.
Our Purpose is to teach computer technology and the changes that have been made over the past 15+ years. As part of the teaching experience, we support the network, servers, and desktop computers used at InfoAge. Projects have included dedicated servers for the security camera, specialized computer workstations to support the TLM-18 antenna, and the broadcast automation for the podcast studio.
In the spring of 2017, discussion began between the CDL volunteers on branching out into podcast realm. That concept began to gel with the reconfiguration of a portion of the CDL space to support a podcasting studio.
Our facilities feature a four-person studio with state-of-the-art recording and mixing equipment and a classroom space for audio producers. The studios are stocked with high-end recording and sound equipment. Audio-editing tools like Audacity, Hindenburg and Pro Tools are also available.
Producers are welcome to bring an engineer or self-operate the control room.
Download the PDF version of our flyer.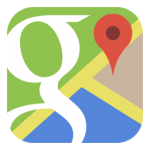 Directions to InfoAge
2201 Marconi Road, Wall, NJ 07719

CDL Podcast Studio
Construction Photographs